This summer, just before taking a break, I created a new model, the TAVOLA.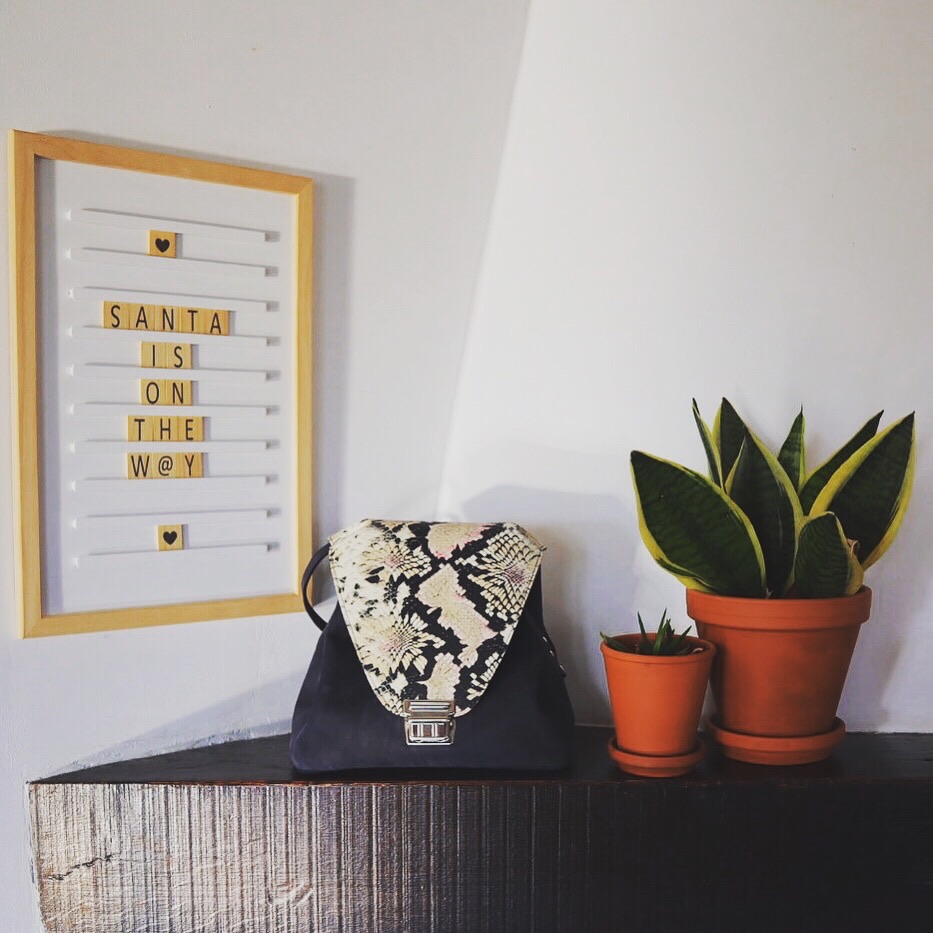 Taken in the course of the events, I didn't take the time to introduce that one more in details. But you might have crossed it in the stories and our ISG feed.
The body of the bag is a « bucket bag » with a squared bottom and closed by a bowed lace. It's a shape that I find very handy and playful. The size of the bottom is 25 x 15 and it is 24 cm high. It is what we call a « sac de jour ».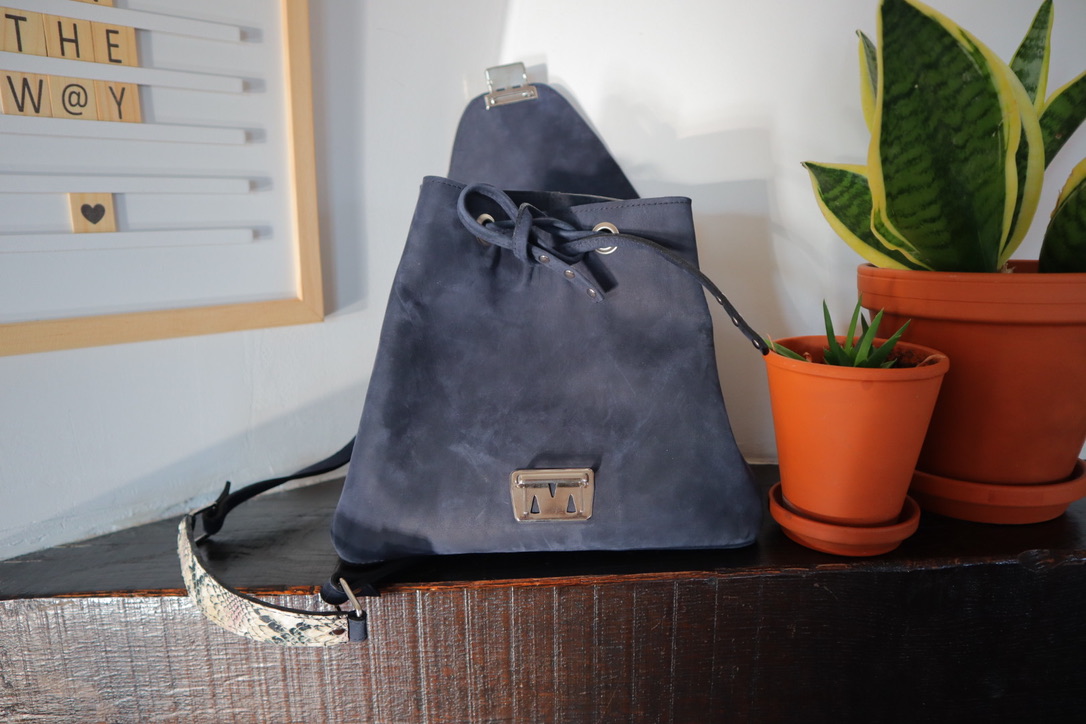 The flap is closed with a buckle to clip, but we could imagine different kind of closing systems, such as a magnet, or a different buckle for example.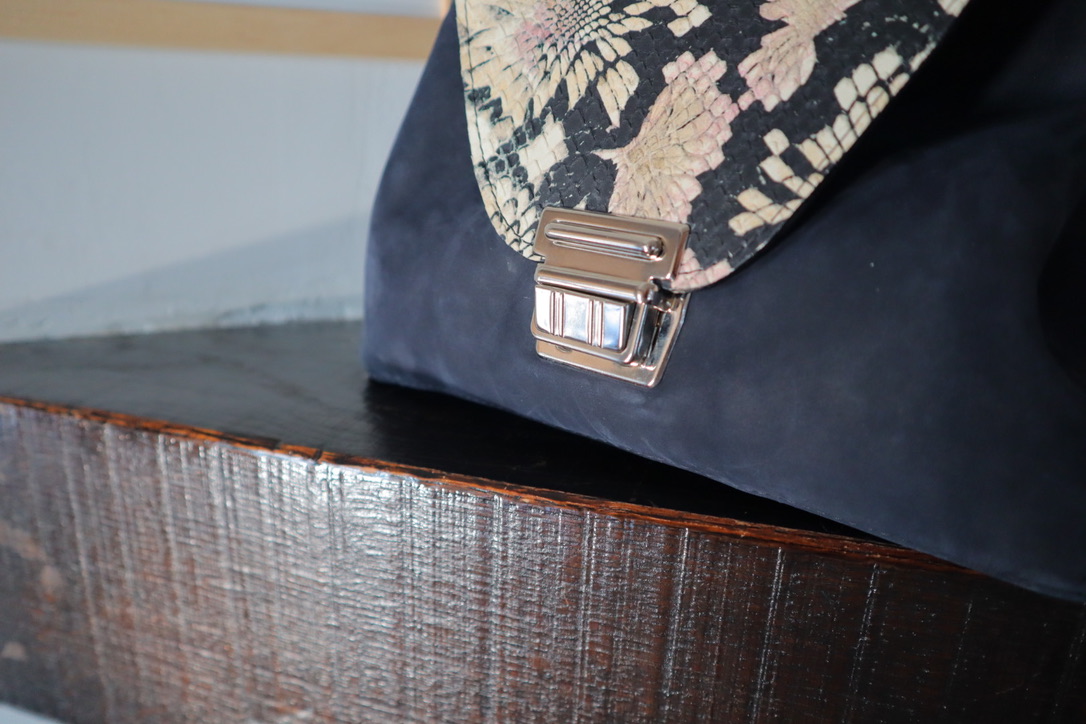 Its handle is polyvalent, which means that you can wear it as a shoulder strap on your hip or make it double and wear it under your shoulder/arm. It is decorated with a wider piece with combine both of the leathers used on the body and the flap.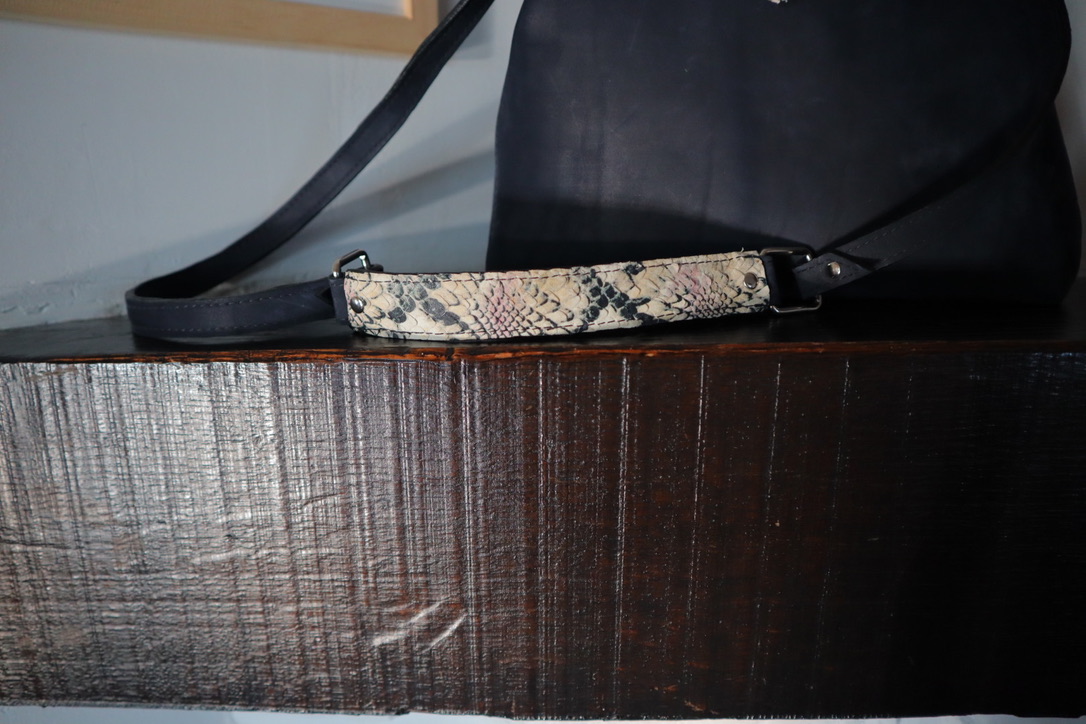 Inside, you fin d a small pocket to stow the smaller things you would carry, but if needed, bigger pockets could be imagined.
The leather that I chose for the body is a genuine leather which thicker with a nice body and a soft touch. The flap is mad in a more complex leather, by its colors, and the pattern but also with its texture which made to look like a reptile leather, on a cowhide skin.
This new little model is an hybrid, between the bigger working bag and the clutch. I see it well in very different versions, with fringes, studs, a shorter flap, … I'm really excited to work on it and transform this one 🙂
Its price is starting from 379€ , and it can vary with the chosen leathers and extra details that might be added.
If you feel like falling for this model or if you like to have more infos about it, I'll be happy to help 🙂
Cheers,
Rachel